Vancouver Runs You Might Like - November
November in Vancouver..... leaves change colour, small Yaletown dogs begin to don sweaters, and the lack of snow means that you can still squeeze in one last race before the off season! Here are a few Vancouver area runs that you may want to consider racing this month.
Road Runs
Date: November 5, 2017
Distance: 5k, 10k, half marathon, marathon, marathon relay
The Boundary Bay Marathon is a late season fast and flat Boston Qualifier that happens on a gravel oceanside trail out in Boundary Bay. The race features everything from a 5k right up to a full marathon. It also features one of only a few marathon relay races in the lower mainland.
> Learn more about the Boundary Bay Marathon...


MEC Vancouver Road Race TEN
Date: November 5, 2017
Distance: 5k, 10k
The MEC road race series finishes up with a final 5k, and 10k chip timed race for less than $20 (if you sign up in advance). Expect coffee and bananas, finish-line massages, plus unlimited high-fives from stoked MEC members and staff.
> Learn more about MEC Vancouver Road Race TEN...


Date: November 12, 2017
Distance: 5k, 10k, half marathon
The Fall Classic Half Marathon, 10k and 5k gives runners one last chance to go after that PR, or to just get out and hit a half marathon before the holiday season, and colder temperatures kick into full swing. The race is known for a fun looped route around UBC in the fall colours and great post-race atmosphere with prizing and live entertainment.
This race is the third and final RUNVAN series event of the year. If you ran the BMO Marathon/Half Marathon and the Granville Island Turkey Trot then you'll complete the RUNVAN Hat Trick
> Learn more about the Fall Classic Run...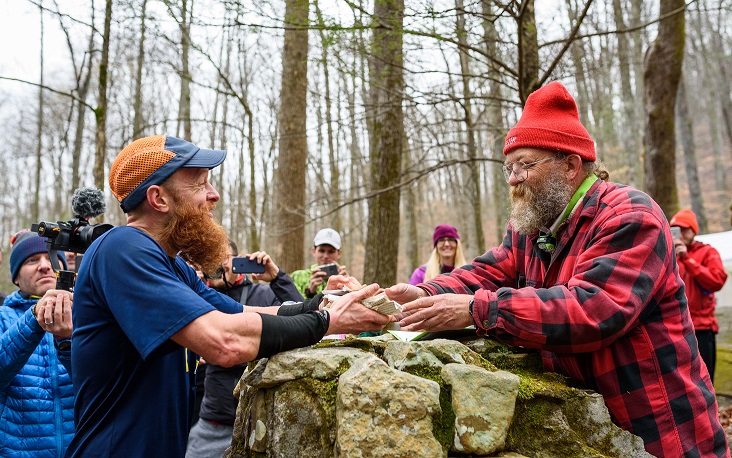 Date: November 12, 2017
Distance: Depends on good you are at reading a map
Heard of the Barkley Marathons? This is the same(ish) thing, except happening on the North Shore, and unlike the original Barkley it won't be impossible (don't expect it to be easy though)! The intention is to give you a little taste of what the Barkley might be like, without causing people to go missing in the woods or curl up in the fetal position after 60 hours of crashing through the forest like an orangutan on quaaludes.
There will be a special appearance by the Barkley Marathons creator himself, Lazarus Lake! That's right. Laz will be on hand to dole out his sage-like wisdom, and make you re-evaluate your life choices.
This will not be a marked race course. There will be no flagging telling you where to go. This will not be easy. You will be given a map, and you will have to copy the book locations from Laz's master map near the start (no taking pictures with your phone!), and you will have to use said map to navigate to several books that he's hidden throughout the area.
> Get the details about the Super Mini Itsy Bitsy Barkley...
Date: Every Saturday
Distance: 5k
Tremendously popular in Europe, parkrun is a weekly, free, timed 5k run that happens every Saturday in Richmond. The runs are open to people of all ages and abilities, and are timed with an individual barcode that tracks your stats online.
> Get more info about parkrun Vancouver


Date: November 26, 2017
Distance: 5k, 10k, half marathon
The Vancouver Historic Half gives runners a chance at a late season seawall race. This one features a two loop half marathon course, or out and back 5k and 10k options.
> Get more info about the Vancouver Historic Half...


Trail Runs
Date: November 18, 2017
Distance: 12k, 19, 24k
The Phantom Run is a fun winter fundraising race through the lower reaches of the North Shore undulating trails near Seymour River. Expect technical and non-technical trails along with some steep descents. Runners can choose from 12km, 19km and 24 km distances. This race is the last run of the year in the Foretrails Run Series.
> Learn more about The Phantom Run...


MEC Vancouver Trail Race SEVEN
Date: November 25, 2017
Distance: 5k, 10k
The final MEC Vancouver trail race of the year features a 5k and 10k course around Sasamat Lake and Sugar Mountain Trail. Bananas, gourmet JJ Bean coffee and massages will be available at the finish line for all participants. The top 3 finishers will be awarded a MEC medal.
> Learn more about MEC Vancouver Trail Race SEVEN...


Looking for More Races?
Already familiar with these? You can always head to www.runguides.com/vancouver/runs to get a full list of upcoming Vancouver road runs, trail runs, and OCRs.
Published on Oct 23, 2017